Guild Transfer Package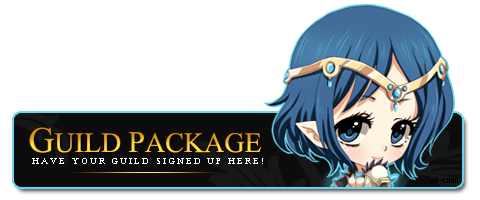 We are now implementing our promo for the New Players who want to join and transfer here in our server. This is for them to try out the server's features and enjoy WoE, PvP to see for themselves if BriceRO suits their taste. This also promotes more Guild to join our War Of Emperium and PVP.
Note: Qualifications must be meet before getting our Guild Package.

GUILD PACKAGE CONTAINS:



1 Baphomet Horns(Offense/Attack)[1] [ 7 Days ]

1 Valkyrie Shield[ 7 Days ]

1 Valkyrie Armor[ 7 Days ]

1 Valkyrie Manteau[ 7 Days ]

1 Valkyrie Shoes[ 7 Days ]

1 Tao Gunka Card

1 Deviling Card

1 Amon Ra Card

1 Doppel Card

1 Golden Thief Bug Card

2 BriceRO WoE Gift Box

500 Special Exchange Ticket (For Quest items....etc...)

*You must have at least 10 Members of your guild*
*Your guild must be new to our Server New means, Includes New Player, If we caught you Repeating to Claim G Package We Will Automatically Ban Your Mac Address
---
Format on how to Register to Claim Guild Package:


Guild Name:(better with emblem)


Guild Leader Name:


Guild Members:

Name1
Name2
Name3
Name4
Name5.....and so on...


Origin of Your Guild, History of your Guild:


Facebook Accounts/Email Address of each Members(Each Facebook accounts will be check thoroughly), The Guild/with same players that already gained this Package is not Allowed to get our package if caught, your IP will be blocked.

A Reply Message from a GM will be posted if your are Qualified
---




*I WILL NOT ENTERTAIN those who are not following the format and those incomplete information*


After writing the required form, PM

"[ Admin Brice ]"

to claim your

Guild Package

.



-[ Admin ] Brice