[Guide] Comodo Leather


Can't warp to dew_dun01?
Well, worry no more..here's an Official Guide From BriceRO !

Complete the Quest of "

Dewata Warper

"

with this Requirements..
--20pcs Unidentified Ore <-

For more Information on How to Get This

Click this Guide


--5pcs Wrath of Valkyrie
--1000pcs of Special Exchange Ticket



and when your in Dewata, Go Outside of its town and you will be in.

dew_fild01
in this Field, Find the Boss Monster "Leak"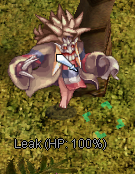 Kill it and Find its Card (5% chance drop)

After getting its Card, it has the power to Drop " Dewata Shirt "
Leak Card





Dewata Shirt

will Warp you to dew_dun01!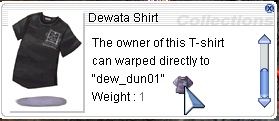 Now Everytime you want to farm Comodo Leather, just Click the Dewata Shirt...

********************************End of Guide*************************************